We often see end of the month reports detailing loan volume for Lending Club and Prosper.  At NSR we monitor daily issued loan volume located under the "charts" section. These charts give great insight into the day-to-day operations of both companies and can help shed light on how money is flowing through them during the month.
February is a short month, 2nd only to November when federal holidays are factored in.  The image below shows the entire calendar year, with federal holidays in green and weekends in yellow.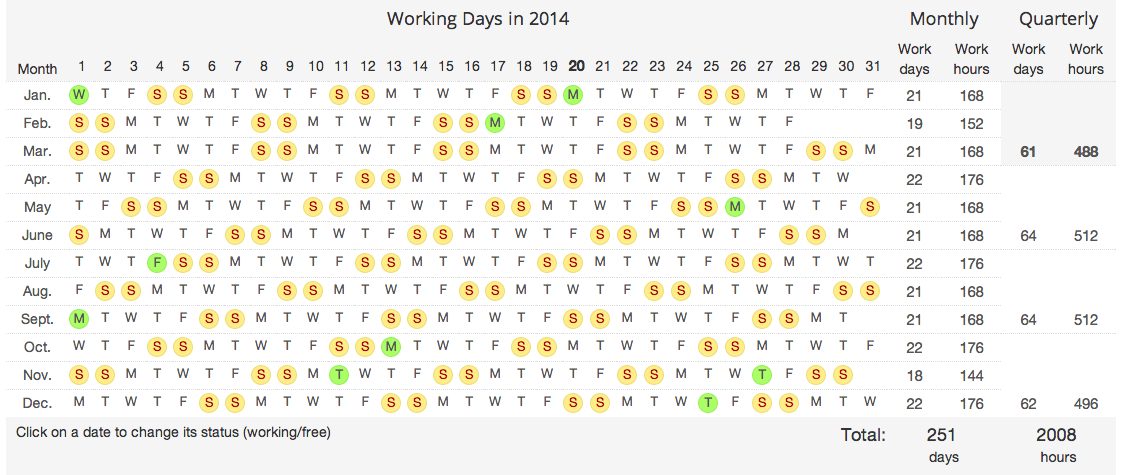 February is 2 days shorter in duration, or about 9.5% less than January. However Prosper's volume was ~23% less than the month prior.  Is this cause for concern?  No.  Loan originations aren't everything P2P platforms should be measured by, although it's important to see consistent growth over time.
What's more essential is the platforms stay committed to providing investors with properly underwritten loans regardless of volume.
Lending Club issued a slight increase in volume over last month. But we find some interesting trends when looking at the daily originations.  The policy code 2 loans spike on the last day of the month.  On February 28th, it reached a record 20.69% of issued loan volume for the day.  Additionally, on this day, they issued a record 35.69M in loans.

While the policy 2 loans are not publicly available to invest in, it's clear that these loans are helping Lending Club exceed the previous month's loan issuance.  There is very little information published on these loans so it's difficult to extrapolate any meaningful data how how they impact overall performance of Lending Club.  The softer performance could be a result of the cold weather gripping the United States, but it would appear Lending Club has more tools to ensure smoother originations.
What Does This all Mean?
Regardless of volume, there is no shortage of investors. There is however mismatch in the loans investors want and what is available. Most investor targeting returns over 12% are experiencing issues with idle cash.  The P2P finance industry is no longer a game of attracting investors, it's finding borrowers that match investor demand.
B paper and higher continues to remain in ample supply and in lower grades, investors have become increasingly more selective.  We're already starting to see rates on lower grade paper come down, which is part of pricing demand into yields. As time goes on rates will likely fall if the platforms fail to attract a higher number of high risk borrowers.  Even if this does happen, P2P lending will continue to be a strong alternative fixed income asset class.