I've created a new chart that will be making its way into the next revision of Nickel Steamroller. I wanted to give you a preview because I believe its information is useful.  It might help build some confidence for investors sitting on the side lines who are thinking about p2p lending as an investment option.
The chart measures loan age vs defaults.  I had already assumed that the default rate would drop off with time, but it's also interesting to note that they initially go up. For LendingClub the highest default rate for 36 month loans happens at month 4, from there it works its way down.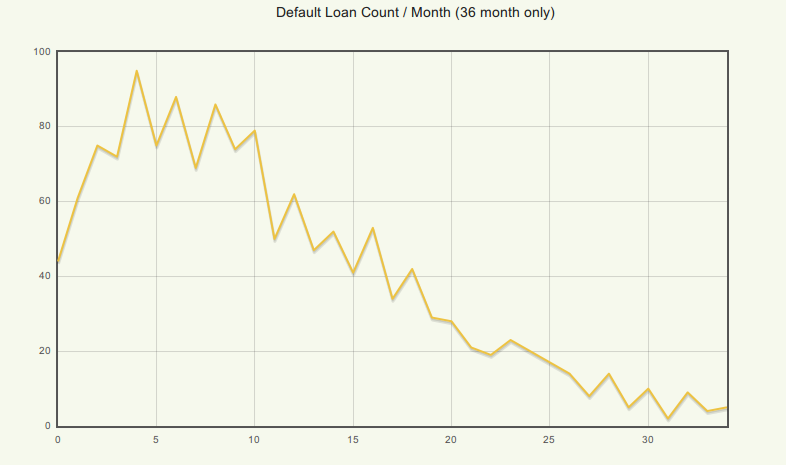 Another interesting aspect of defaults is not all of them result in a negative ROI.  If the principal payment + interest surpasses the note amount,  an investor will make a positive ROI off the note even after the default (this is at the statistical fringe). This table illustrates the ROI of default loans with respect to time.
[table id=2 /]