Over the weekend I created an IRA calculator that allows you see how placing your account into a tax protected IRA can impact your gains. As your tax bracket goes up you benefit increasingly from an IRA.   All growth in an IRA is tax free. No only does it simplify April 15th but your growth differences can be very dramatic!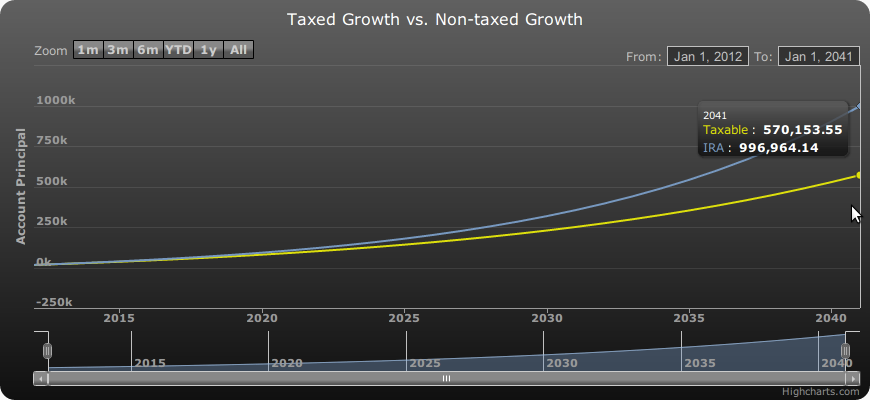 If you are in the 28% tax bracket, and start with $10K – contributing $5K per year, you gain almost $430K over the course of 30 years!
If you are curious what your own situation looks like, take a look at the new IRA calculator!